Welcome to the Archives
You've found it. This is everything we've got to say. Have at it.
One of our goals with this build is to know basics about each trade, so that we can ask the correct questions. So, we've done some preliminary research on residential electric to come up with the notes below. Areas of interest range from fundamentals to products to understanding our electricity needs. If we research enough, we should hopefully be able to have a conversation with an electrician, and be able to sort the professionals who care from those who don't. Disclaimer: this is all new to us, so please don't take anything at face value – always confirm with a professional.
As we think about the metrics we would like to measure and improve on, it helps to get a baseline from our current environment. We may do a professional audit when the new house is complete, but for now we're going to save money and use readily available tools to get ballpark estimates. For air quality we'll be using Awair. For sound, REED R8060. For EMF, Trifield TF2. Radon and air exchange are not relevant or cannot be measured in our current house. So, with that in mind, we'll measure our current block house, a wood house nearby, and a brick Kansas house which sits on the land we're looking to build on.
When thinking about the ideal home server room, it helps to have actual experience with as many of the tools as possible. So, I thought it would be good to try out Pi-hole and Homebridge running on Raspberry Pi's in our current home to see how they hold up over the next year. Initial experiences show that Pi-hole and Homebridge are everything they claim to be – set and forget once you've gone through the smooth setup process. However, IP cameras through Homebridge will require some more love and testing. They are quite complicated to setup, and perform quite poorly so far.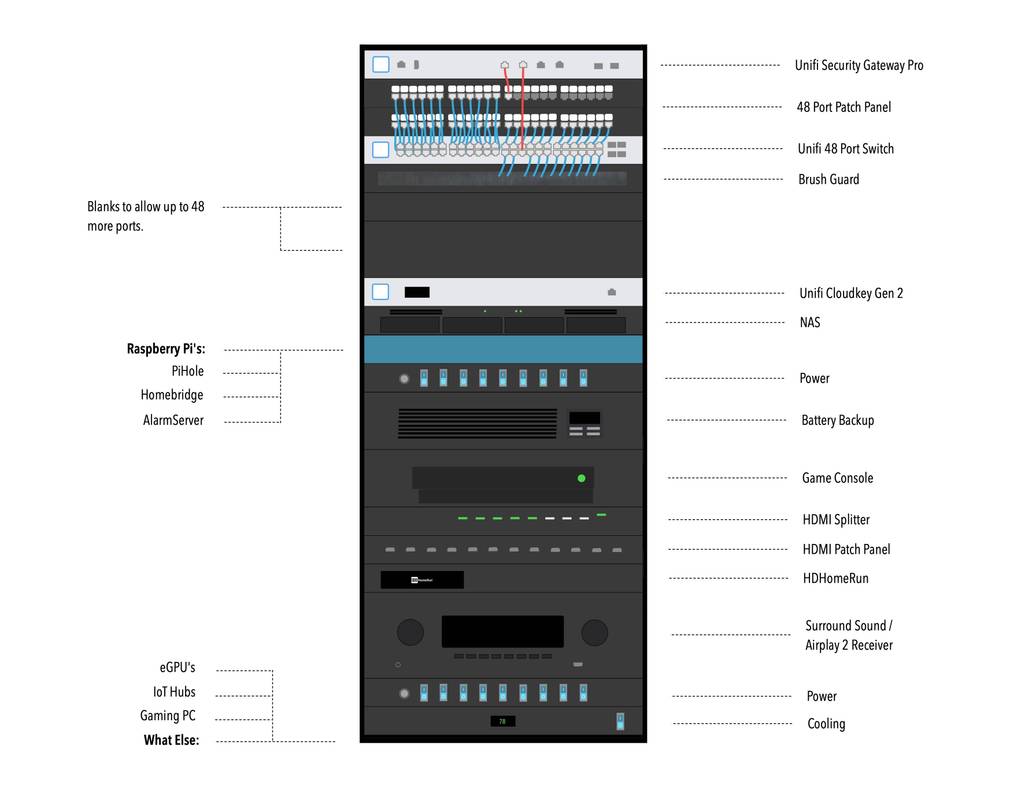 When thinking about which wires will have to run through the house, it helps to envision a dream end product. A rough image of that dream is what follows in this post. Now, before continuing, keep in mind two things. First, I'm not a network engineer so don't blindly follow my direction. Second, a lot of this is overkill and can be built up gradually. It's just as much of a hobby as it is practical, so I eventually plan to consider what equipment I already have, and look at different setups with cost in mind. But, for fun, let's dream up something cool and spend $10,000 monopoly money.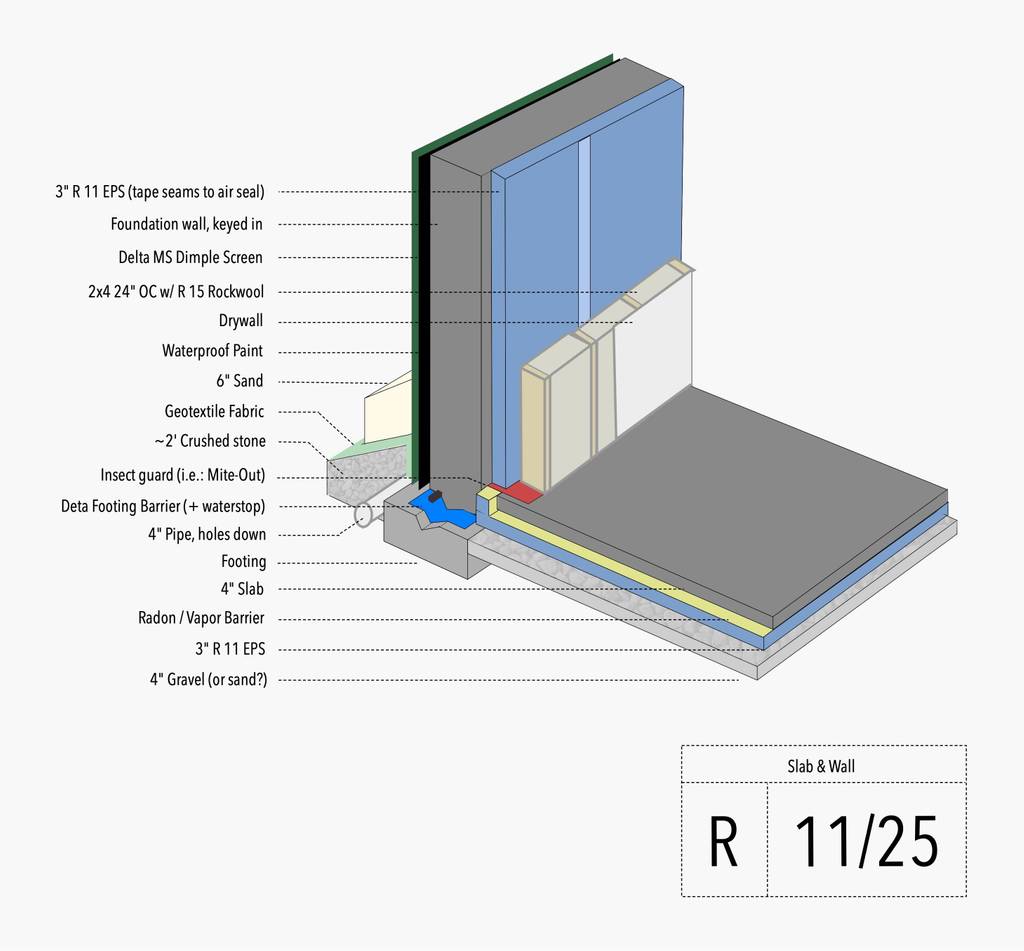 As we've gone down this path of trying to design a proper house with no building experience, each step has become more confusing. Starting with wall assembly, we gained some confidence that we can do this. Next, roof assembly required more thought and reading to propose something that may have potentially. And if the roof introduced a trickle of doubt, the basement opens the flood gates. Let's be honest – without talking to experts, we'll only be able to take the design so far. Still, we've given it a shot, and will continue to refine it. Hey, at least we now know more about basements and foundations than we ever thought we would.